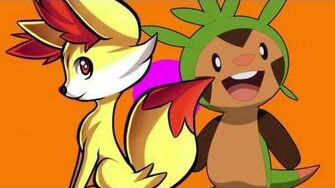 Chilled Angel (known as Chilly) has one series called "Summerside Academy ". She uses Sony Vegas for her videos and currently (as of 31/08/2014) has 60+ subscribers.
Series Information
Edit
Summerside Academy has one episode, it has reached 60 views and currently has 4 likes. It is known to be a humourous start to a great series. Sadly, Chilly has not made the next episode yet. The intro song is "Alive" by Krewella.
Channel History
Edit
Chilly's past channel, "Chillaccino Girl" exceeded 1,000 subscribers due to her outstanding AMVs created with Windows Movie Maker. However, she created her current channel in order to gain subscribers for her new talent with Sony Vegas, and not her talent with Windows Movie Maker.