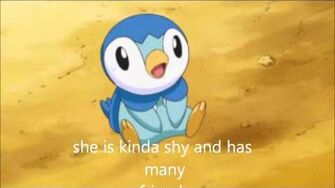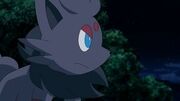 we are spies
story so farEdit
there is some  spoilers if You have not watchedt he series  yet, will some of  story Get spoiled!
Edit
madeline is no normal girl, at the day time she is with her friends or at school but when there is trouble she becomes a super spy! with her spy team she wont loose!
The pilot shows their normal life, what they do and some of their friends ( later more spies, classmates, friends and enimies ir reveald )
in episode 2. noting really inportant happens we just meet alot of spies
in episode 3. madeline gets a phone call from shadow ( joined in by thebluewaterfall ) he says that someone is stealing from their school. madeline runs to the school and meet up with shadow and delilha ( joined in by kittenrain ) they fight against some bad guys.
in episode 4. we meet madeline's rival bryan.
in episode 5. we meet the school's womenizer, drake ( joined in by thesecretflora ) and we learn that they all live in almia, we also meet  darkena ( joined in by thesecretflora ) he is a lone wolf and many of the students is sceared of him.
in episode 6. madeline is worried about darkena, after the school she goes home and sees her cusin is there.
in episode 7. meet more spies, and all the spies get a new mission!  madeline goes on a solo mission
in episode 8. madeline goes on her misson, she most protect the prince of almia
in episode 9 and 10. crossover with pokemon life!
in episode 11. madeline gets flashbacks of how she discoverd her powers, we learn how she met tunder and boss and about her childhood friend molly.
in episode 12.  tunder is worried, he gets flashbacks of how a great friend madeline is and that remides him about something.
in episode 13. tunder rushes home, when he crashes into an bayleaf, the bayleaf name is tony. later that day madeline tries to save a charmander but fails only to get saved by an fennekin named dylan